Welcome to Ancala and McDowell Mountains Magazine.

INTRODUCING
We are currently updating our sites, from the new and old friends. Please give us a little more time if just are introduced to us, as we are starting out a fresh start along with new Updates, News and Trends.
We are very happy to introduce our NEW partnership with FRESH START, "Bringing people with a troubled past to a positive future" You can visit them at www.fs-nb.org to help in many ways as IN Creative, Marketing and PR, L & M Creative Ideas, LLC, Elements Design Center and Development, MAD Graphics & Printing, Sensory IT, Web and mobile, Walmart, Target, Dunkin Donuts and many more are people, organizations and companies.
We have the 24th street store front now. Just give us time to create, build and develop. Click the photo below to see the ways we are introducing online.

http://ancalamagazine.com/2016_Ancalamag_az/
Check out our daily Updates, News and Trends.
WE HAVE A LOT OF STORIES, NEWS, TRENDING ITEMS IN THIS FORMAT COMING SOON. . .
JASBDJKbaskjbdkjBDJBDJJbasjdjkASBDJKabsd

---

| | |
| --- | --- |
| jkshfujahdksjfhakjsdhfkjsadh | kjhDckjSDKJDHskjhdjkSAKJFH |
TRENDING
NEWS
TRENDING
TRENDING
NEWS
TRENDING
1

HelloEnjoy unlimited streaming on Prime Instant Video Thousands of other titles available to watch instantly.

Book A Reservation Today.
We are currently up grading to 2020 and adding New Categories, Featured Stories, Specials, Deals, Events and Promotions from our out standing and participating entrepreneurs, practices, firms, merchants, and business owners. New Sites are on their way, everyday and every way.
   Copy and paste into new tab to see site full size.   
http://www.ancalamagazine.com/am_dentists_front_slider.jpg

Come back often to see the upgrades to our websites and 
articles hourly, daily and as often as you can please. We love your input also.
MAGAZINES + MONTHLY ARTICELS
 TOP SCOTTSDALE DENTISTS 
North Scottsdale Dentist


James Jenista, DDS


Click on the cover to see it bigger.
Want to see the dental magazine inside and read articles, specials and locations e-mail info@ancalamagazine.com
Family Dentist in Scottsdale & the Arizona Valley.
We offer a full range of general and cosmetic dental services and offer family dentistry. We pride ourselves on our professional, friendly dental service. We will give you an honest assessment of what you need and thorough and quality treatment.
You will find us affordable and we offer many payment options and take all insurance. Everyone loves my staff and find them friendly and caring. As your family dentist in Scottsdale, our office is comfortable and welcoming and I look forward to seeing you there soon!
100% Satisfaction Rating
A recent survey of patients gave Dr. Jenista and his staff a 100% satisfaction rating. Dr. Jenista has received several awards for his dentistry and was listed as a top dentist by the Consumers' Research Council of America.
Scottsdale Dentist Using High-Tech, Quality Dentistry
Dr. Jenista studies and keeps up with the latest techniques and materials. He uses the best quality materials, bonding agents and composites. He makes sure your restorations, crowns, fillings, veneers, bridges, are accurately fitted and shaded aesthetically.
We use state-of-the art technology to provide you with quality work and a gentle experience, and we never let time dictate the quality of treatment a patient receives.
FEATURED COMPANIES + SERVICES
The Smartest Move You Can Make For Your Family And Business Coming Soon To Our Site.
| | |
| --- | --- |
| Movers is a national, full service, professional residential and commercial moving company. Our fleet of fully equipped trucks and highly trained professional movers across the country can handle every aspect of your move from packing, loading and transporting your items from point A to B. Whether you're moving your family or business from one end of the country to the other or just down the street, Smart Movers is the smartest move you can make for your family or business. | We Are Making Friends Fast And Securly. If You Find Anything That Does Not Fit, Or Is Wrong. Please Contact Us At info@ancalamagazine.com |
Best Deals, Specials and Information 

HOLIDAYS + EVENTS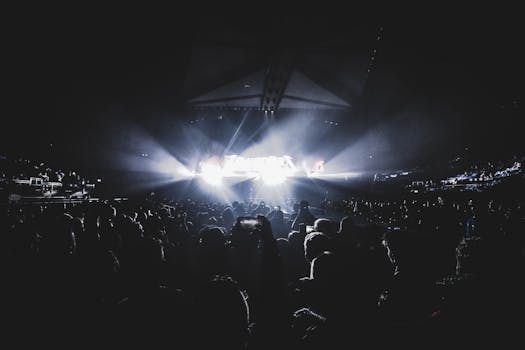 New Companies + Advertisers
Make Payment or Subscribe – Click On The Buttons
We are helping customers open new accounts that get you 6 months interest free, no payments needed for 6 months. Just email us for more info. . . E-Mail Us


QUICK LINKS BELOW
SIGN UP TO OUR BUSINESS DIRECTORY
CHECK OUT SAMPLE MAGAZINE PAGE
ONLINE MAGAZINESNEW OFFSET & DIGITAL PRINTING AFFILIATE SIGNED
Like Us, Friend Us, Find Us on Social Media

CONTACT US, send us a message.Major Sponsors